Be as unique as the place you come from

Create and personalize maps from anywhere in the world
Our story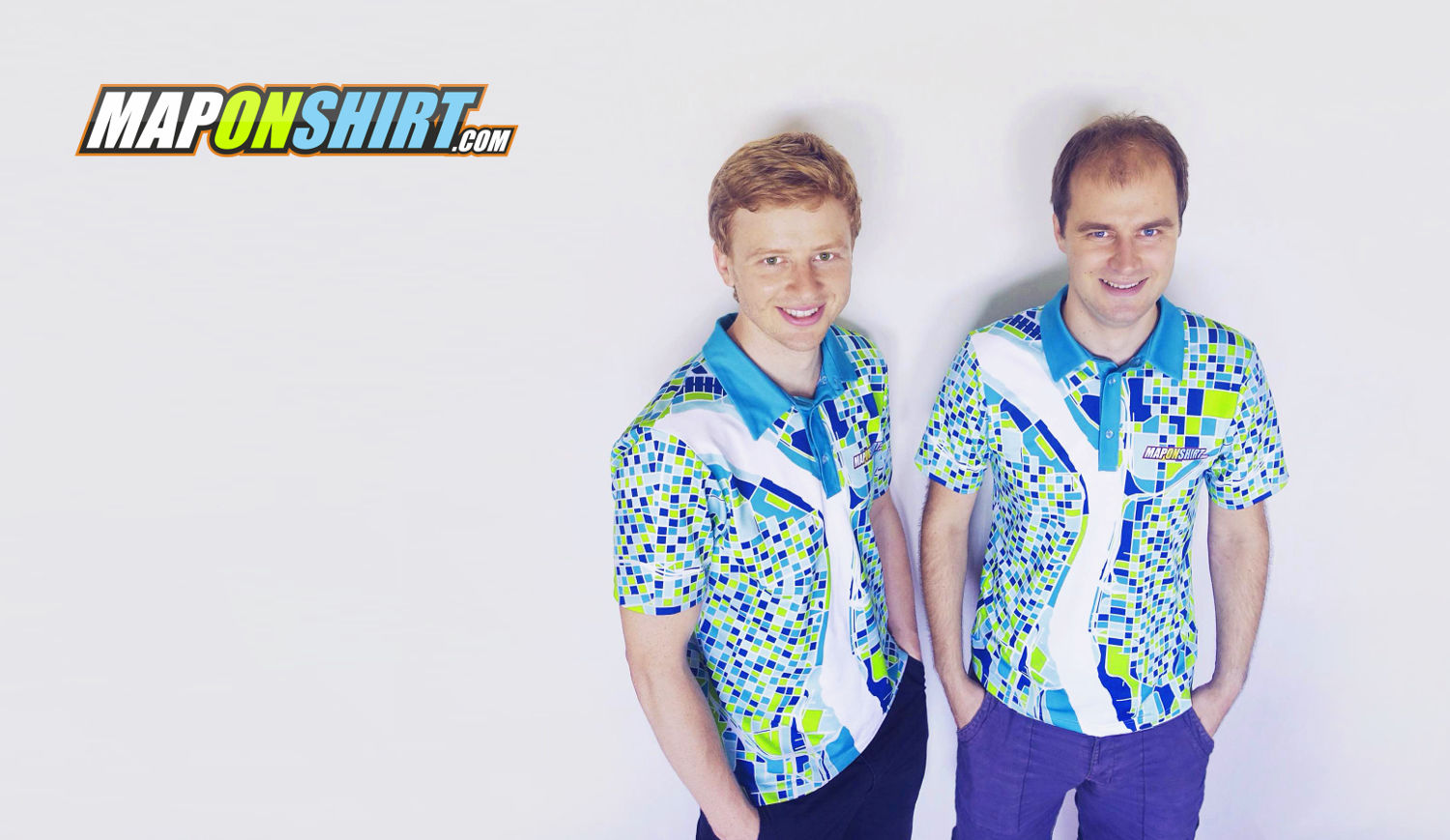 Meet our team
The creators of MapOnShirt, Martins and Martins, go together just like the famous M&M. Such is their approach to life and work: colorful, effective, creative and visionary. They get things done with minimum hassle and maximum fun.
Both of them have been keen orienteering sports enthusiasts since early childhood. That explains why they love maps so much.

The MapOnShirt is the result of a perfect match between mapping creativity and unique production technology.
We provide high quality products and a creative service
With the MapOnShirt map visualization tool anyone can be a designer and turn maps from anywhere in the world into colorful elements on their very own all-over printed T-Shirt, pillow, multifunctional headwear. But our standard products are not the only things we can make - be creative, share your map design idea with us and we will try our best to make it!
All-over prints are made with sublimation printing technology. This technology is perfect for wide gamut color representation on all kinds of polyester fabrics. The main advantages are the softness of print and the possibility to print highly detailed pictures on fabric. We are great at supplying high quality all-over print products because, in our production cycle, we first print on the fabric and only then cut and sew, which allows us to avoid smudges and white streaks.
The entire production process is organized in Riga, Latvia, Northern Europe.
All-Over Printed T-shirt
A Unisex T-shirt with an all-over printed design from MapOnShirt.com is the best way to show others where you come from and what magical designer talent you're hiding. The price includes your unique design printed on both sides of the T-shirt using technology which doesn't leave smudges or white streaks.
Made from high quality 100% Cotton-touch polyester:
soft touch fabrics;
moisture wicking;
lightweight;
breathable;
machine washable.
Each order is custom-made in Riga, Latvia, Northern Europe.
Price:
$44.0
Cushion Cover 50x50 cm (19.7x19.7 in)
An All-Over Printed Cushion Cover with a MapOnShirt.com design will fill your home or work place with colors you love. Price includes only the printed cushion cover. Your desired design will be printed on both sides of cushion.
Size 50 cm x 50 cm / 19.7 inches x 19.7 inches.
Made from easy to care 100% spun polyester:
100% polyester with solid structure

;

Machine washable

.
With hidden zipper.
Each order is custom-made in Riga, Latvia, Northern Europe.
Price:
$33.0
Multifunctional Headwear
Sometimes called a neck tube, bandana, scarf, balaclava and even neckerchief, it's one of the best media for your MapOnShirt.com designs. Famous for ease of use and as high performance sportswear. Your desired design can be printed on one side or seamlessly continue on both sides.
Size 50 cm x 24.5 cm / 19.7 inches x 9.6 inches
Made from seamless 100% high performance polyester:
high performance fabric;
moisture wicking;
lightweight, breathable;
microfibre fabric;
seamless;
quick-drying;
2-way lateral stretch;
unisex and unisize (fits for all adults);
machine washable.
Each order is custom-made in Riga, Latvia, Northern Europe.
Price:
$20.0
Size charts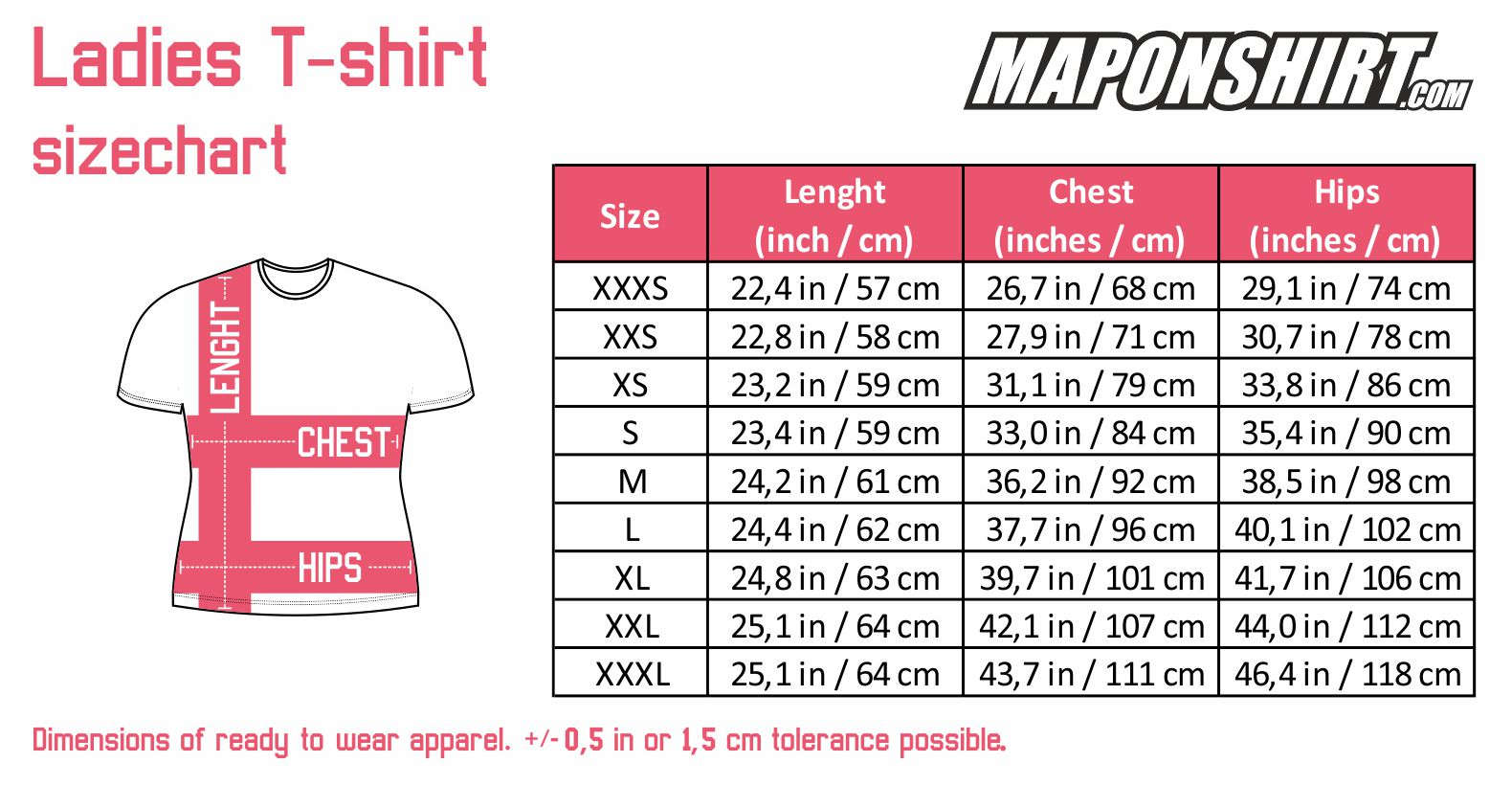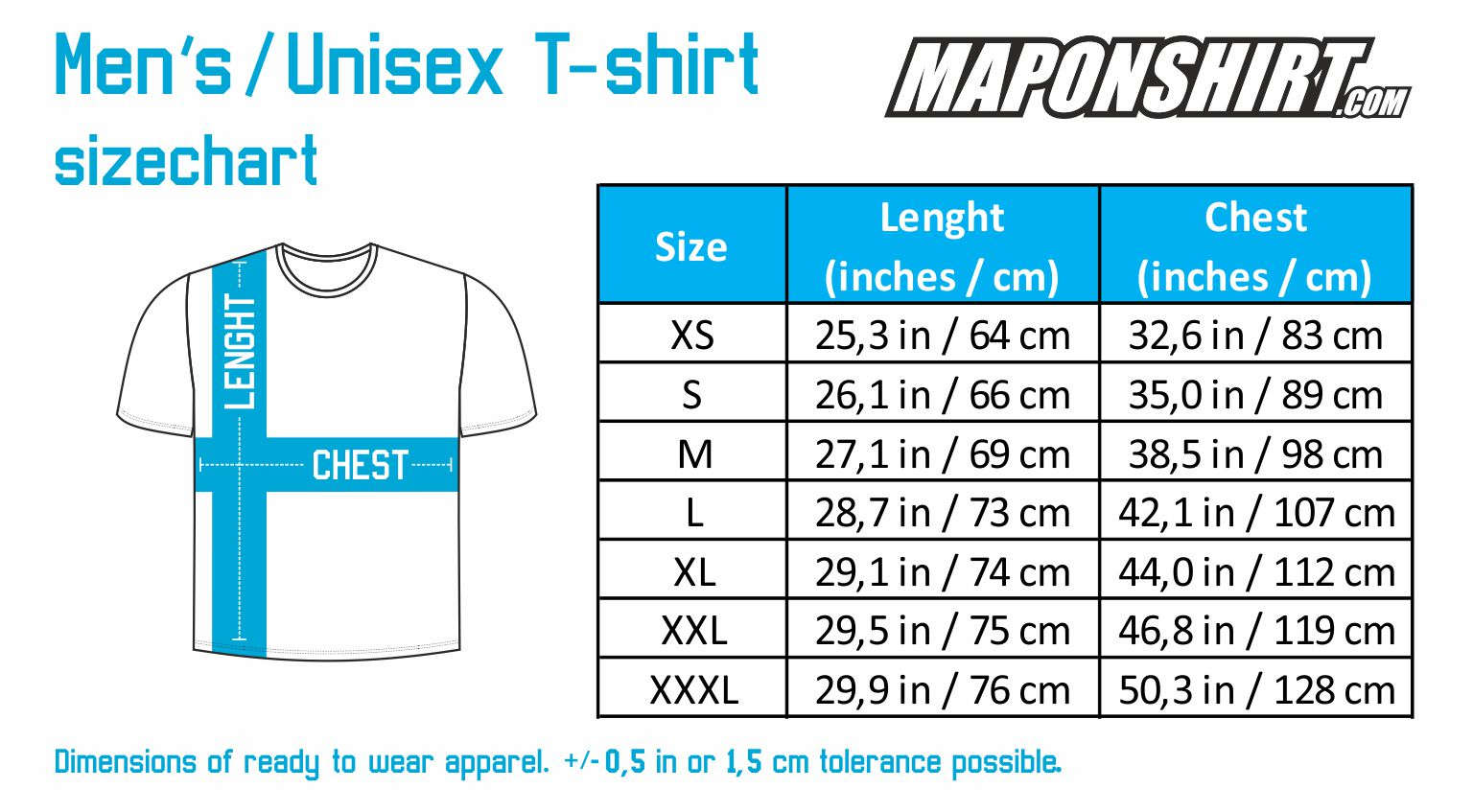 * chest and hips measurements are t-shirt size around body
Shipping

Our production cycle starts right after you complete the payment procedure. From printing onto fabric, cutting, sewing and packaging, it can take 1 - 6 days. When your order is ready, we go to the post office and send the package to you. You can expect your package from the MapOnShirt within 2-20 days (depending on where you are and shipping type - standard or express).
Standard shipping (
$6

)

Approximate delivery times: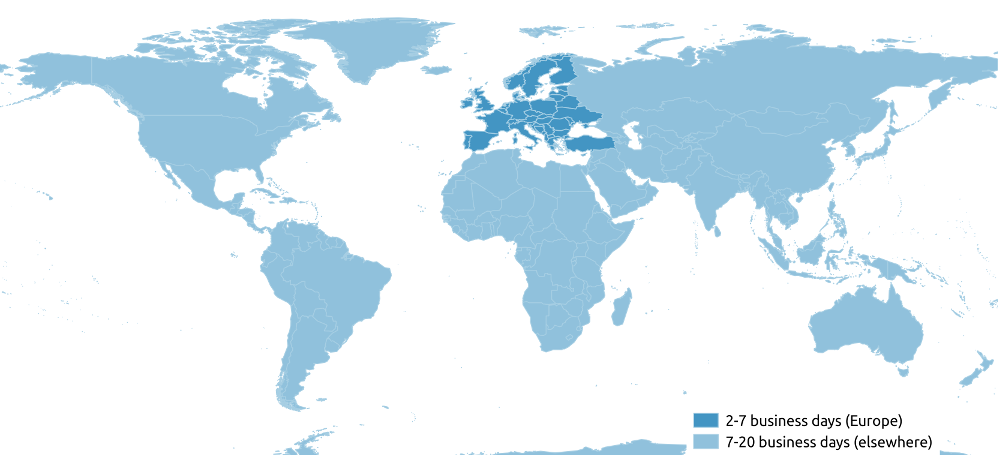 Express shipping (
$17

)

Approximate delivery times: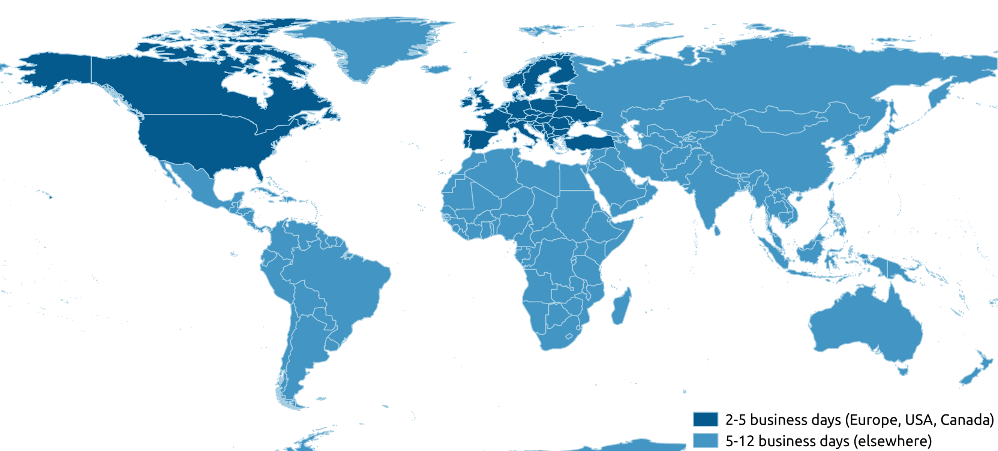 We ship directly from our production site in Riga, Latvia, EU, Northern Europe.
It doesn't matter how many products you order, the shipping fee for one cart will stay the same according to our shipping rates and your geographic region.
We send all basic shipments using the registered mail service of the Post Office of Latvia (Latvijas Pasts) therefore all orders can be tracked with this page http://www.track-trace.com/post
Taxes, Import Fees and Customs
Any orders that are shipped to countries outside of European Union may be subject to additional import taxes, customs duties and fees levied by the destination country ("Import Fees") which will not be shown in the purchase price when an item is bought. The recipient of an international shipment is responsible for customs clearance and additional charges.